Up until now, I feel like I've had a good relationship with my Carl trimmer I got from Office Max, 3 years ago. It needs blades very infrequently, but it need cutting strips or mats often. I go through a package of 2 in a months time, quicker when I scrap more. Well, I couldn't find the replacement mats at any of the local office supply stores. So I went online, only to find that even though I had been buying them for $4 for 2, online now they are $13 for 2. That's a lot. I'm not sure if these are made of oil or natural gas or something? I don't have any good reason for the huge increase in price. But when I did the math, I was looking at $150 per year easy for cutting mats. That's a lot of Thickers my friends.
And so, I decided to spend less than a 1/3 of that on this: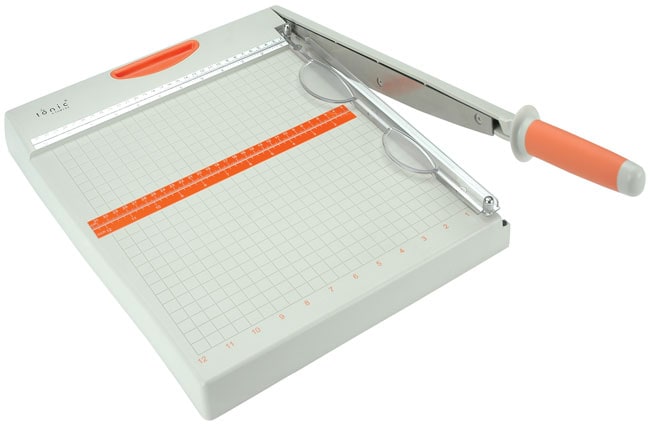 I'm hoping this cuts straight and even. It would be a dream come true for me, no parts to replace. Do you have this? Do you love it? I hope I made the right decision, so many options!